Anyone with a valid email address can create a 23andMe account at any time. Although you enter an email address when placing an order in the 23andMe store, placing an order does not automatically create an account.
Most customers will create their accounts as part of registration after they have received their kits in the mail. If you do not have an account or wish to register your kit into a new account under a new email address, go to https://www.23andme.com/start. You will be prompted to enter your first and last name, birthdate, email address, and set a password in order to create an account. You will also be required to read and agree to our Terms of Service and Privacy Statement during this step.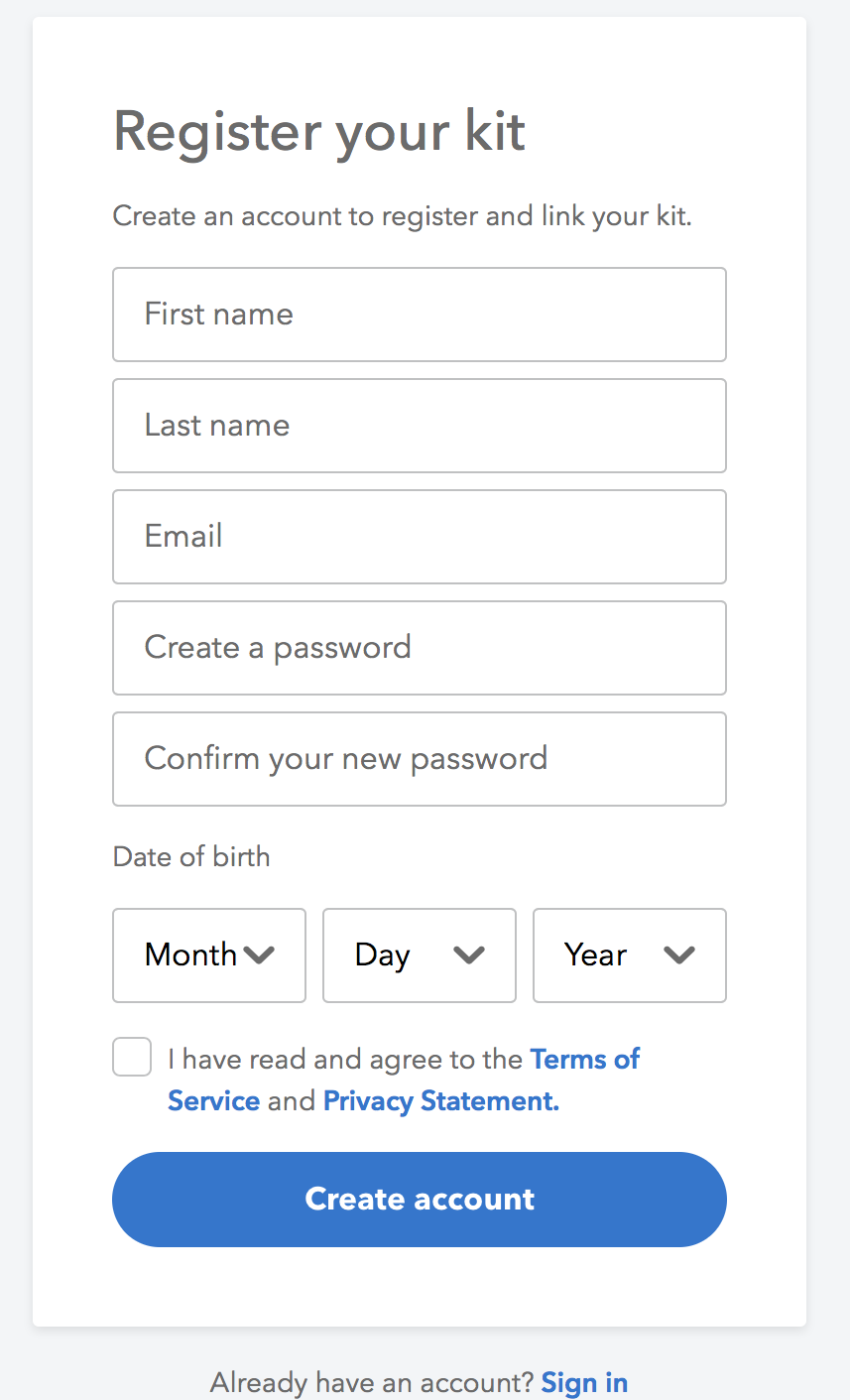 Your account setup is not complete until you confirm your email address.
Additional Resources